Increased with credit score
How credit inquiries impact
my credit score?
Many times lenders will see multiples credit inquiries
as a desperate need for capital and deny your loan request
Higher probability of denial
Utilize a solution with a 92% success rate of removing credit inquiries
Remove Inquiries That Are Impacting Your Credit Score

Possibility of Your Credit Score by Increasing by 80 Points

Can Look Better to Some Lenders ​

​5 Min Setup, Then We Do The Rest ​

​BONUS: Credit Specialist Consultation

Starting at $15 Per Inquiry. Only pay deletion!
How Inquiry Removers Works
4 easy steps to remove your inquiries and improve your credit profile.
We use Smart Credit, a leading to solution to pull credit reports.
Login or create an account with a credit monitoring service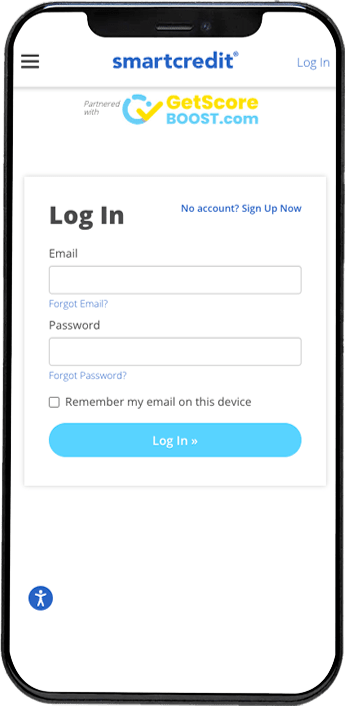 Select the inquiries you want to be deleted
-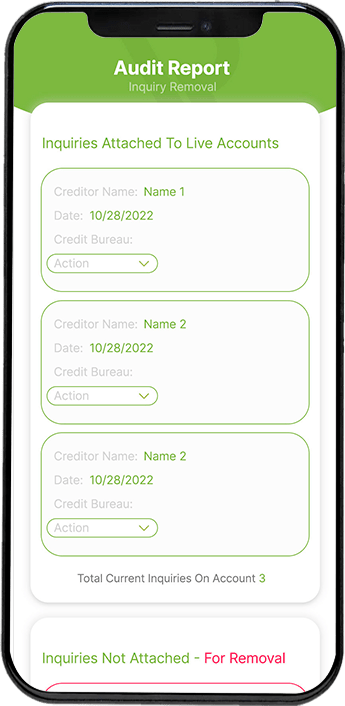 Provide documents to send to the bureaus
-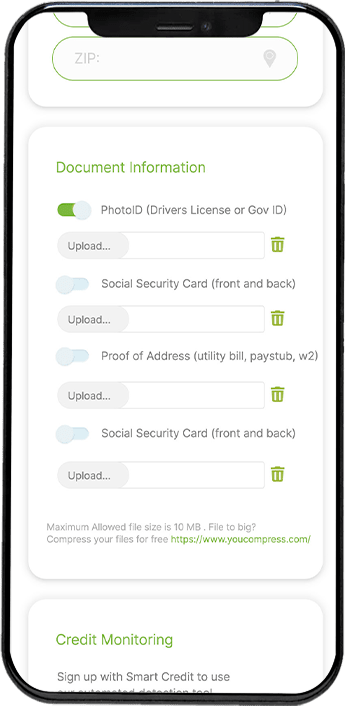 Submit payment information (you will not be billed yet)
-